A Timeless Moment. A Moment of Grace.
There are some unique, precious moments in life that can be described as "moments of grace".
Our gallery's grand opening evening, held on Friday 23 rd September, was one.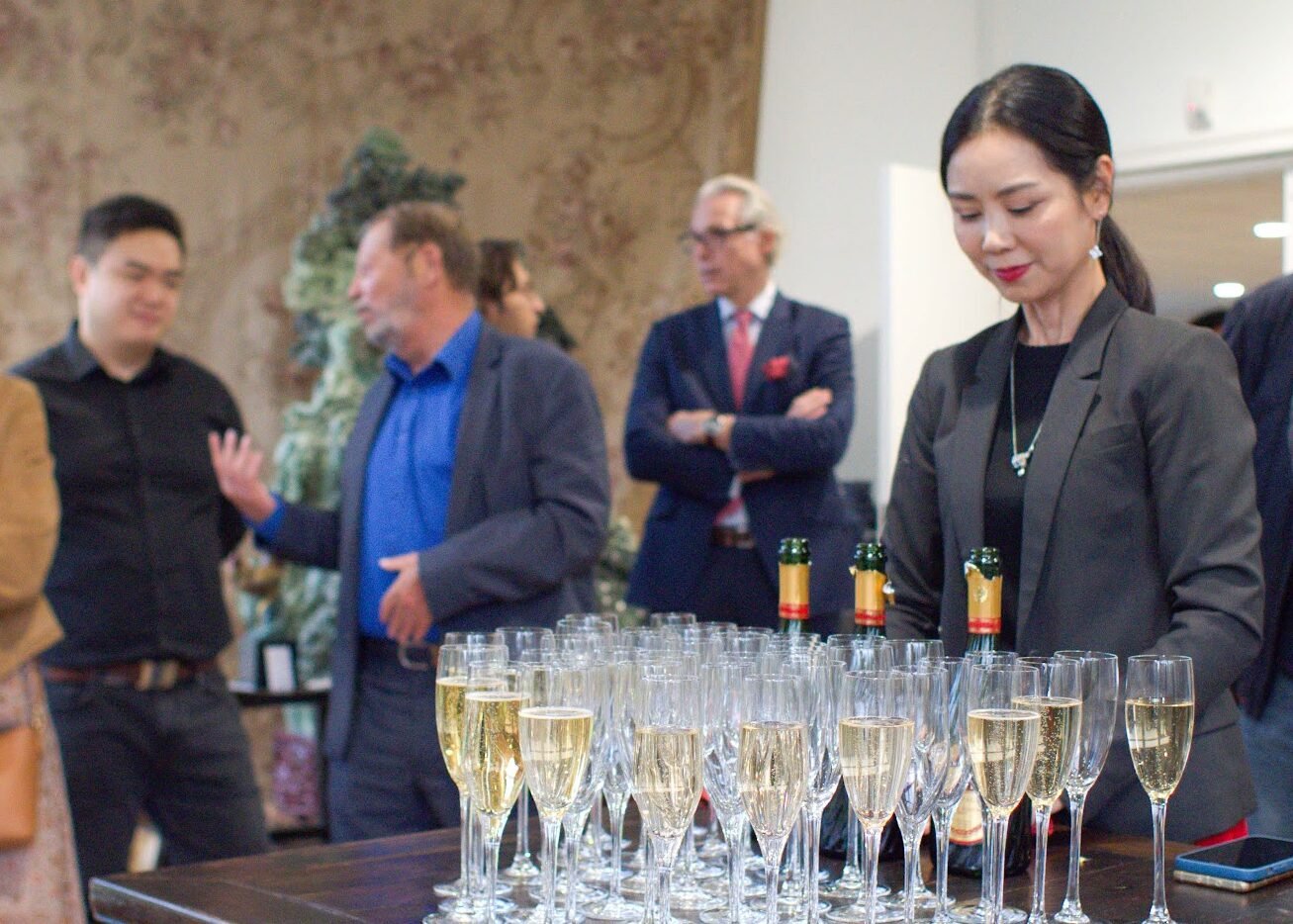 Was it because the place – a former administrative building, meant to stop existing – had
eventually been saved and transformed out of love for art?
What do you think, dear Mr Jacquemard*?
Was it because we had had tasty dishes cooked, planned to serve palatable champagne and
wine, and commanded the gallery's gardens and works of art to stay beautifully still?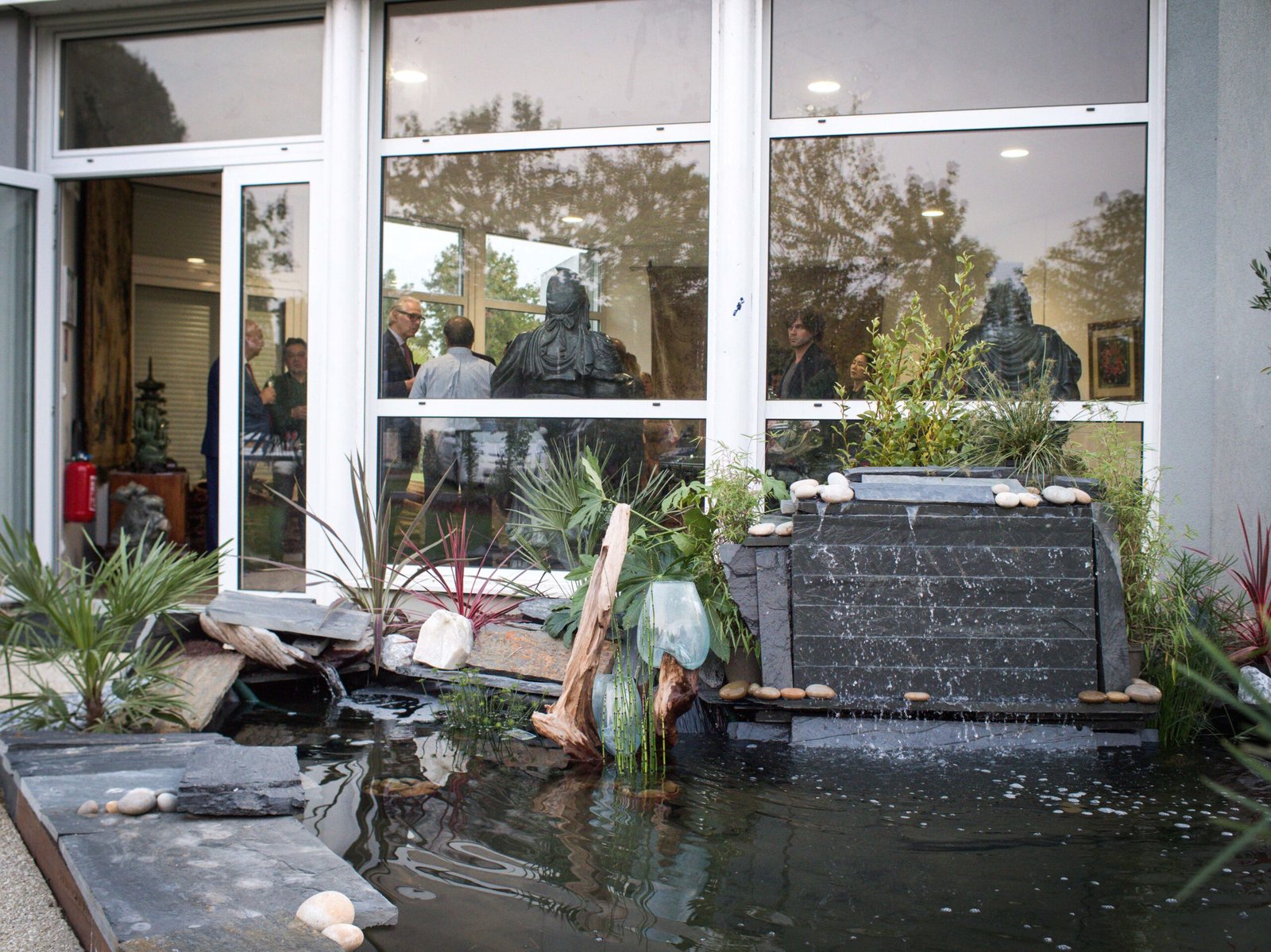 Was it because we had invited nice ladies & gentlemen, and VIPs?
What do you think, noble guests, dear Mrs Pauliac, Mr Charneau, Mr Eude, Mr Fontaine, Mr Herrenschmidt, Mr Krafft, Mr Yuste, Dr Aboulker** and madams?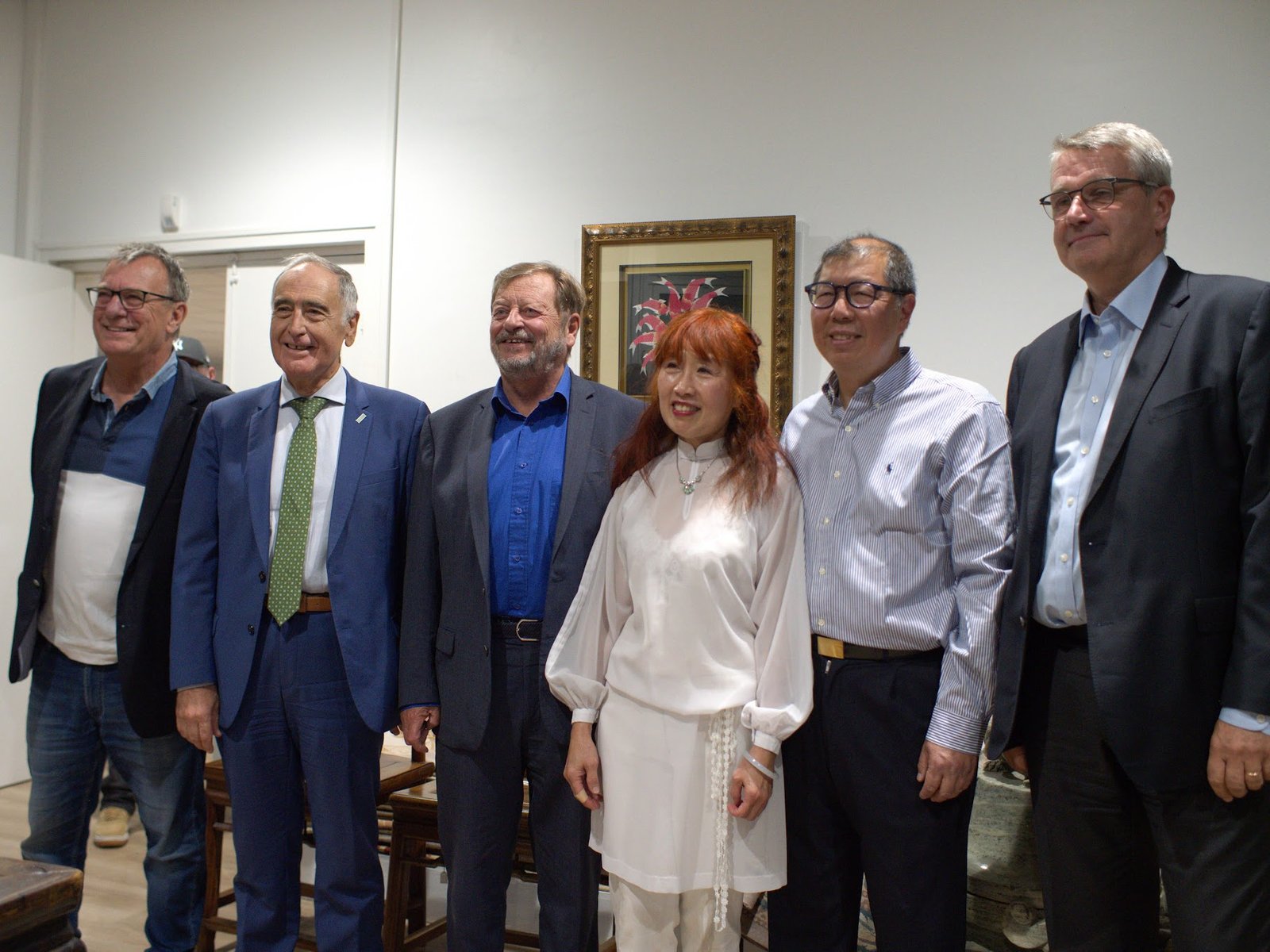 Was it because we gardened together?
What do you think, dear olive trees, all five proudly planted?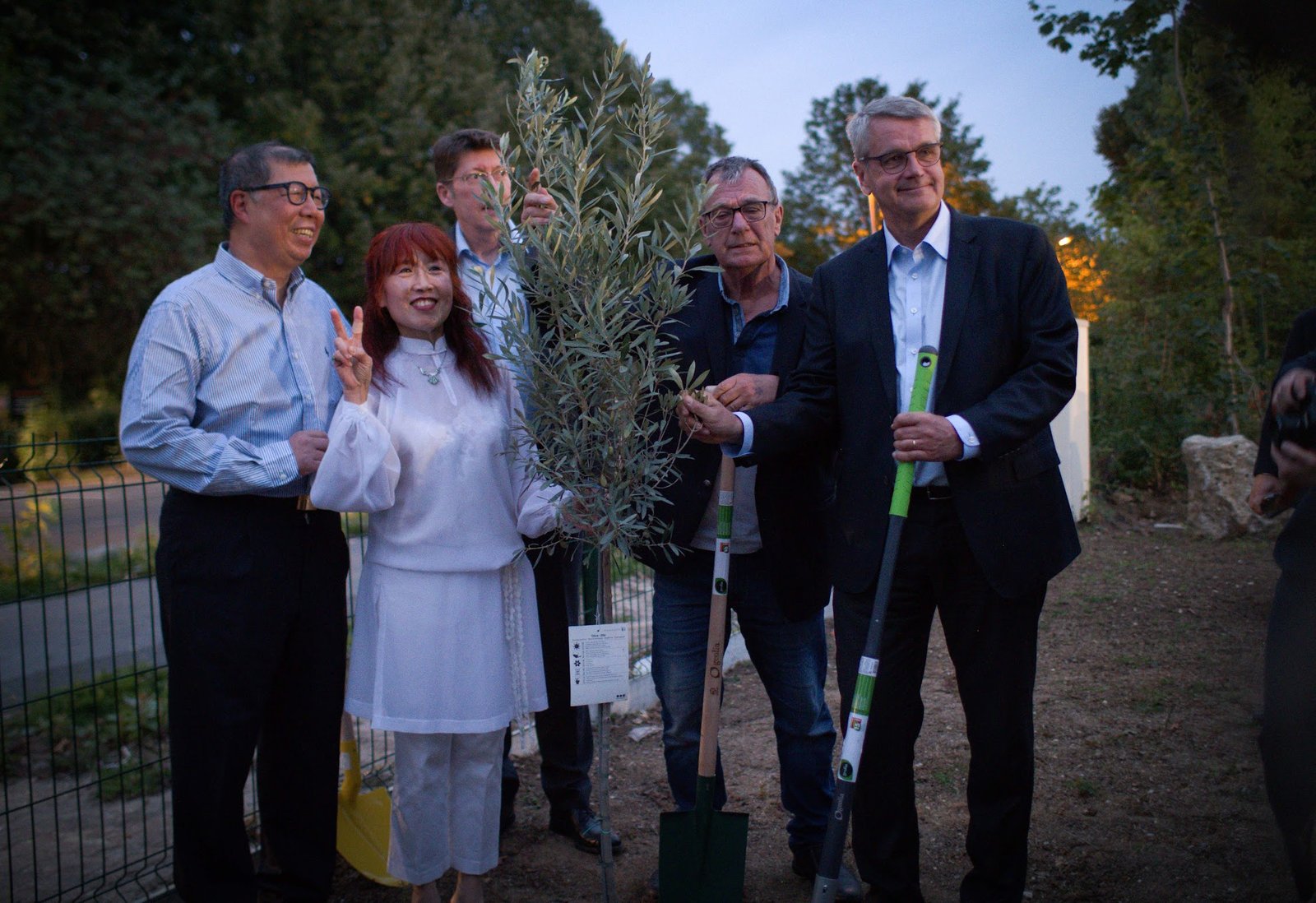 It may have been for all these reasons…

And, perhaps, also because we felt like enjoying this special moment together, sharing about life-inspiring works and values, on a territory dear to our hearts.
Thanks to each and every one of you!

Mr Ling Kam & Mrs Shwu Yann PAK
and the TresOrient team
* Mr Jean-Robert JACQUEMARD
Former president of the Seine-et-Marne Chamber of Commerce and Industry
** Mrs Nathalie PAULIAC
Development manager – EpaMarne
Mr Dominique CHARNEAU
Director-general of the Seine-et-Marne Chamber of Commerce and Industry
Mr Gérard EUDE
Special Adviser of the Paris-Vallée de la Marne Conurbation President
Mr Alain FONTAINE
Deputy Mayor of Noisiel
Mr Jean-Charles HERRENSCHMIDT
President of the Seine-et-Marne Chamber of Commerce and Industry
Mr Guillaume KRAFFT
General manager of Groupe HEMA; member of Medef
Mr André YUSTE
Mayor of Lognes
Dr Jean-Pierre ABOULKER
Doctor and Researcher